Grow with us. Employer Branding Campaign for PwC.
Neukonzeption einer Employer-Branding-Strategie. Online- und Printmaßnahmen wurden auf die neue strategische Ausrichtung angepasst: Citylights, das hauseigene Karrieremagazin, Mailing, Messestand, Web und Stelleninserate. 2018 wurde die bestehende Kampagne für Berufseinsteiger um die Zielgruppe der Professionals erweitert. Alle dargestellten Personen sind reale Mitarbeiter von PwC.
To Does: Konzeption und Ausführung, Art Direction, Shooting Supervision.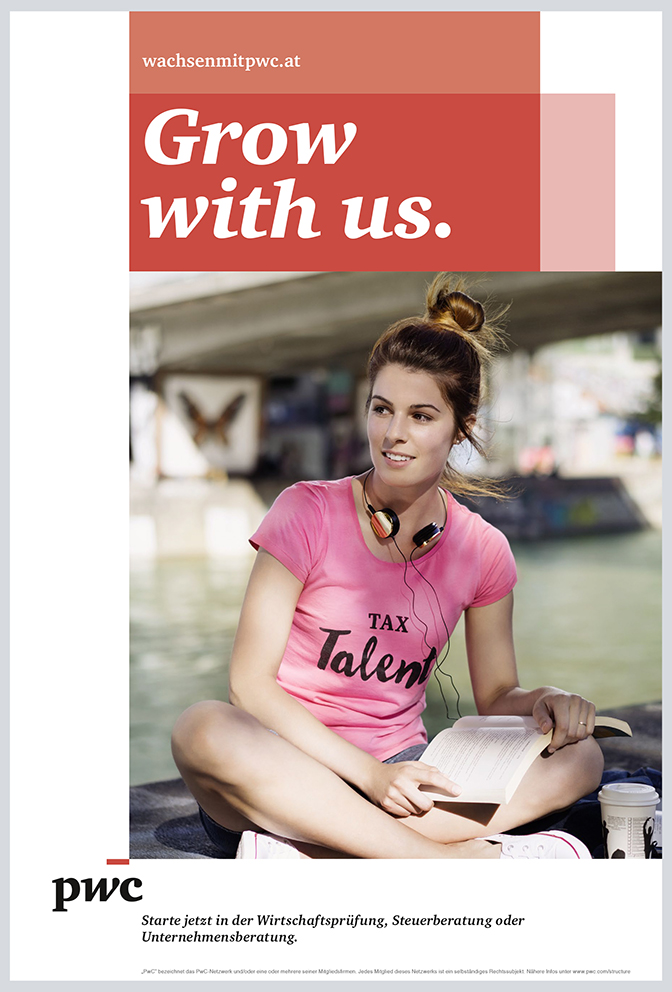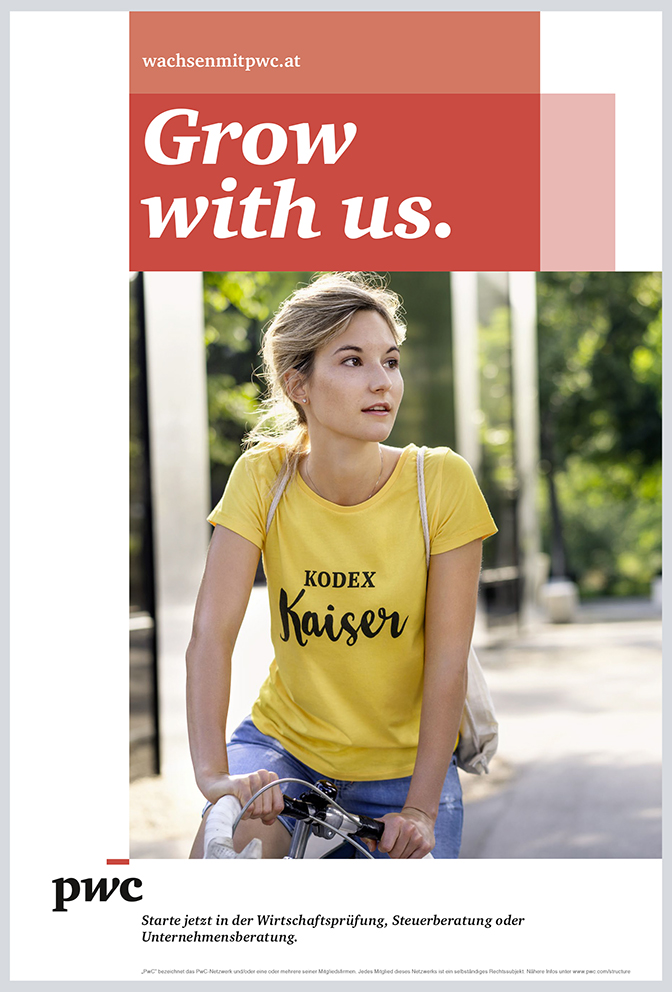 Karrieremagazin mit integrierter Virtual-Reality-Tour durch die Büroräumlichkeiten von PwC via QR-Code.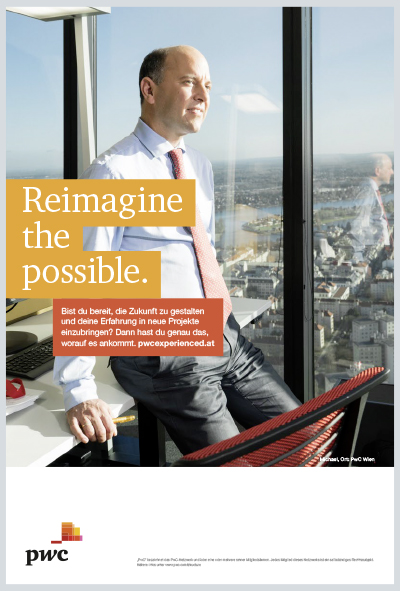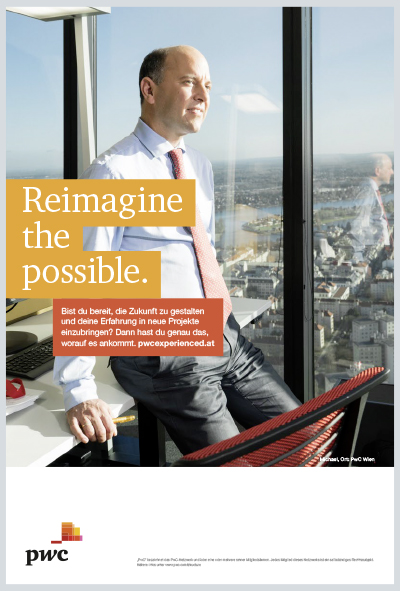 Weiterführende Citylight-Kampagne für die Zielgruppe der Professionals.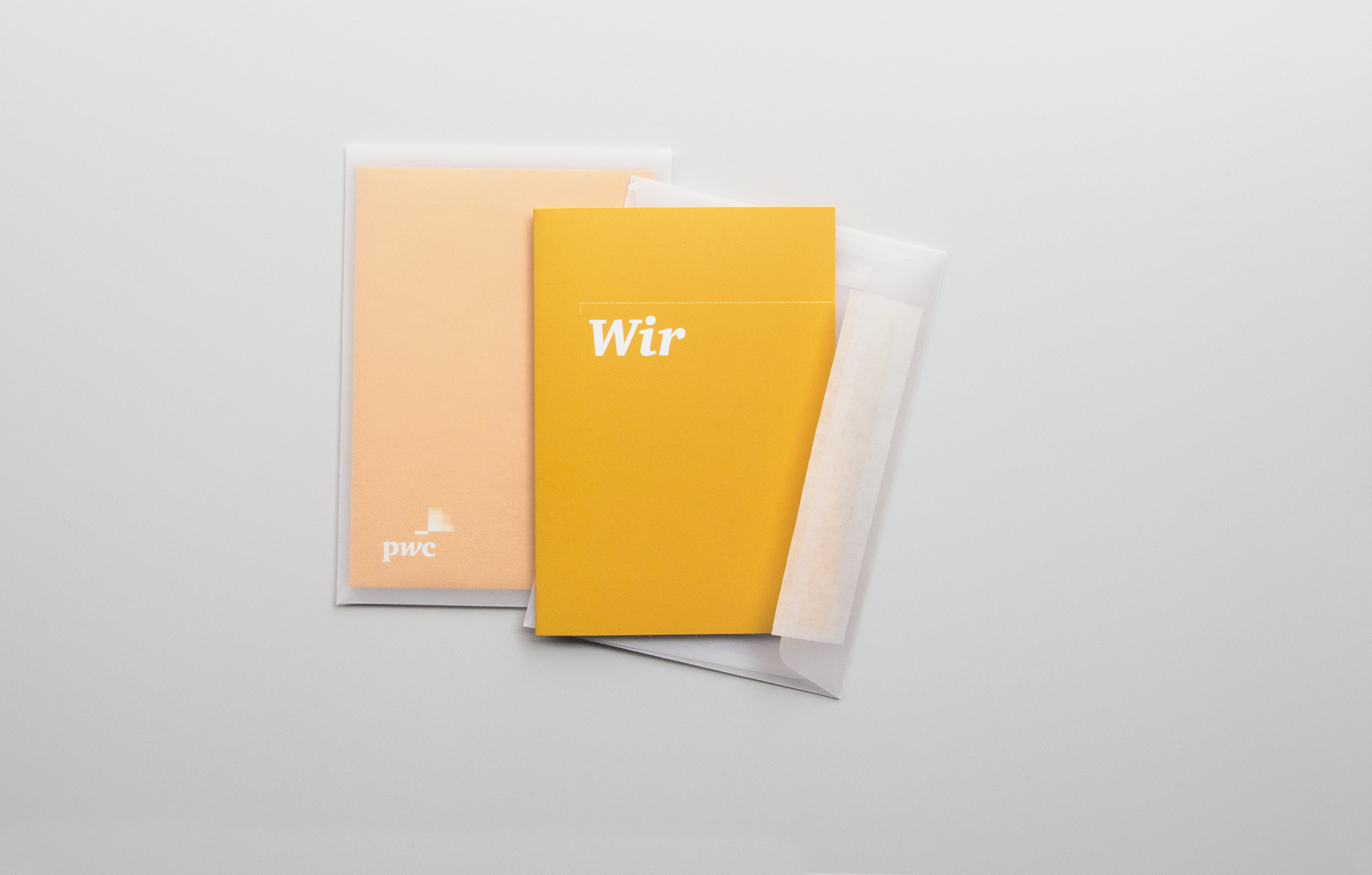 Interne Teambuilding-Aktion im Sinne des "grow"-Konzepts:
Mailing an alle Mitarbeiter mit dem Aufruf zur gemeinsamer Bepflanzung der neuen Hochbeete.